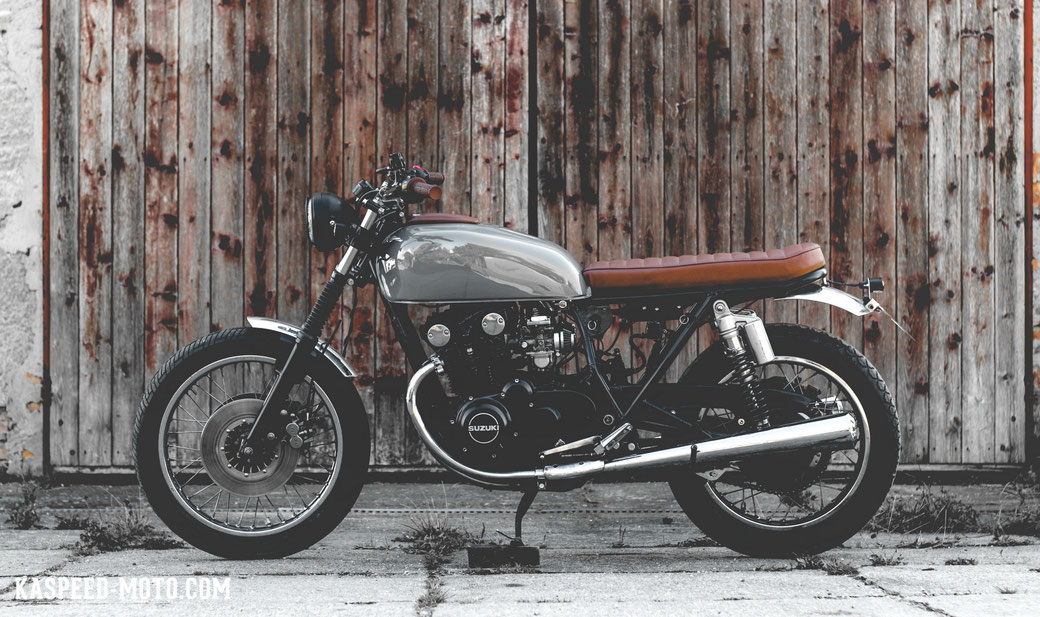 Mick here again. Today I want to share with you some insight on how our GS 550 came to life!
We were lucky enough to find a GS 550 with spoked wheels and in all around good conditions as a base for the build and style we envisioned. Our goal was to create a retro style with a lightweight feel but still creating a bolder look than the original without adding too much color to the bike. The bike is a complete custom brat style build.
The idea here is building a motorcycle for a relaxed ride on your local back roads. Almost a cruiser to put in effortless miles on a perfect Sunday. Of cause it needs to make all the necessary sounds and should be a stunner to look at, too! It's not a customer's motorcycle but a 'project bike' of our own. So we had the opportunity to put into it, all that we like and stand for.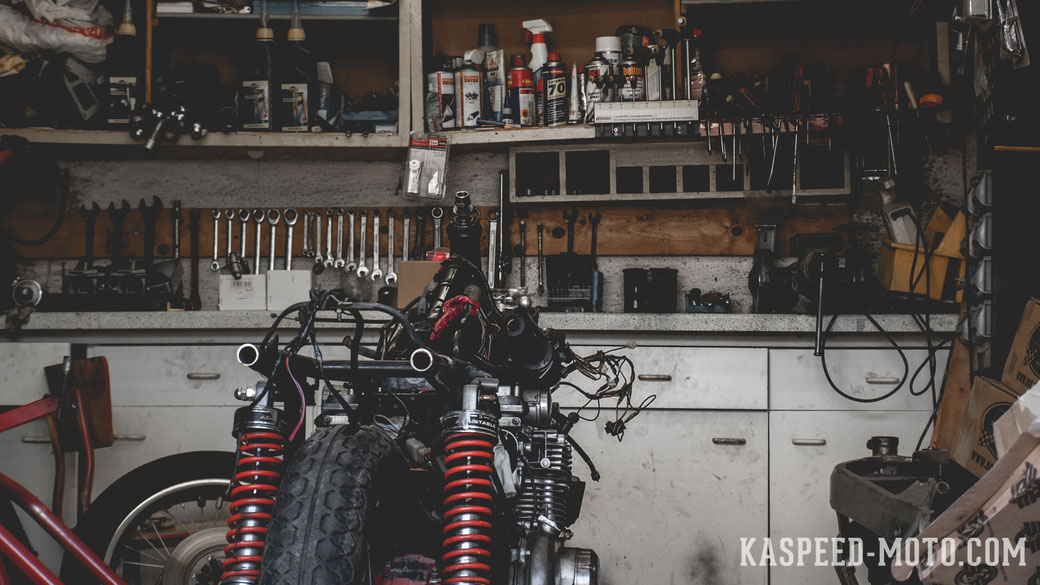 We installed new handlebars, bigger brakes plus a hand built seat with fabricated seat hoop. The rear frame triangle was cleaned out by relocating most things to their new home under the seat. We then moved the ignition switch to one corner. Also added were a lightweight mini battery and cone air filters. Of cause we tuned, cleaned and refurbished the carbs.
In terms of colors and paint we focused on a mostly black bike with polished chrome and aluminium parts. The brown leather details on the seat, the gas cap cover and grips stand out for a retro look. The seat was upholstered by a local professional, while we matched the gas cap cover ourselves using a contact adhesive. The Audi RS6 'nardo grey' tank gives the bike the wanted modern but old school look. Of cause done in-house - as you may already know that one of us is a trained automotive refinishing professional. From sanding and filler to final polishing and wax.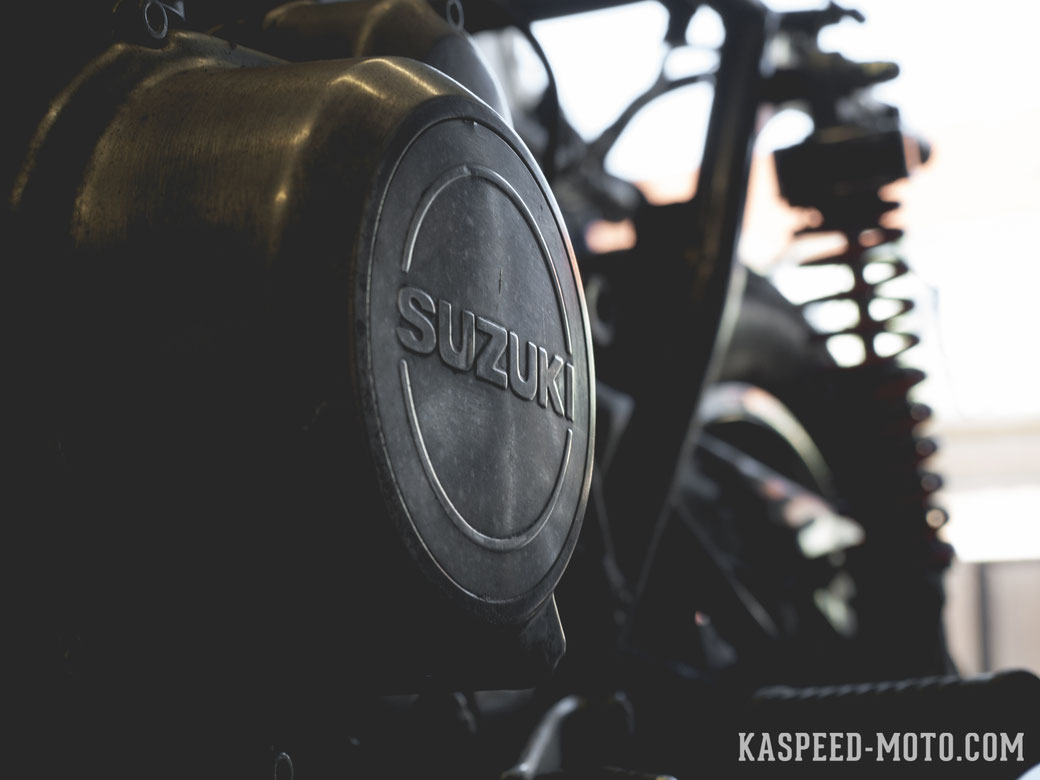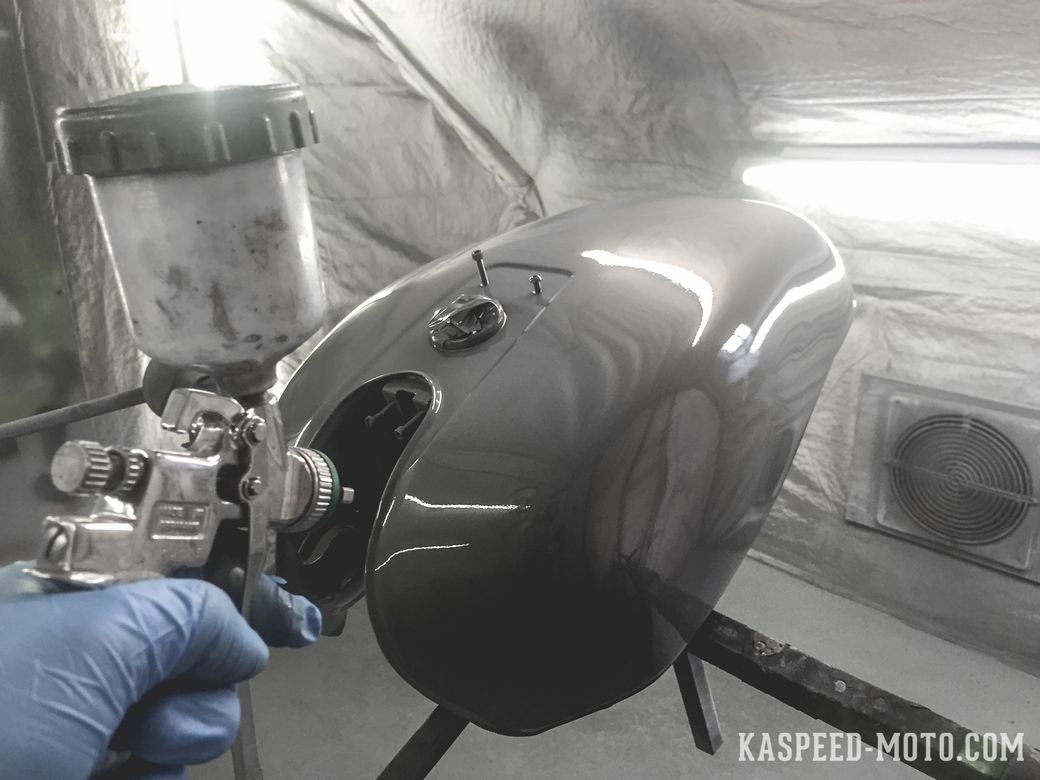 The up-to-date touch bringing the custom bike into the present is emphasized by the new electronic components like lights, indicators, tachometer and switches. The boldness is created by the black painting of the engine block, forks, triple clamps, frame and springs. The fork boots and headlight grill add to this style as well.
The fenders are custom aluminium ones. The rear one carries the tail light as well as the licence plate holder. The ladder part is actually made of stainless steel and laser cut to our spec by a company located not far from us.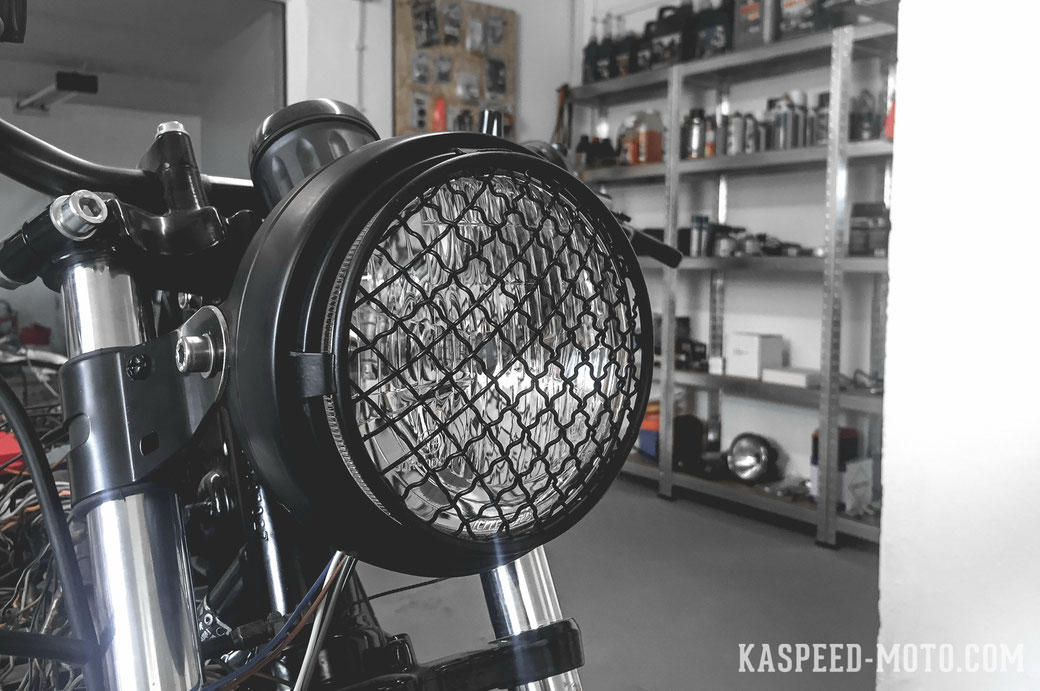 It's a 1980 model with 49 HP. We found a very happy buyer around Christmas 2016. The bike is fully road-legal in Germany, where the regulations are pretty tight.
Bye for now! Cheers
Mick
Feel free to share our story, follow us on social media to get every update, subscribe to our newsletter, bookmark this website and contact us any time for further information! Links at the bottom of this page.
---

Published by
Mick
Kaspeed Custom Motorcycles