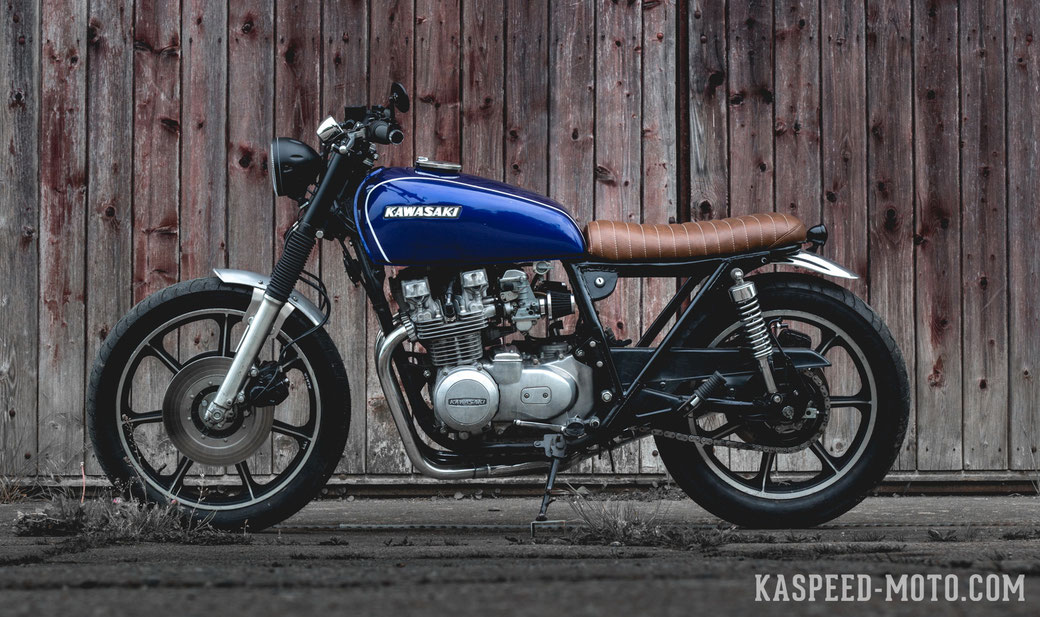 Hi guys! This time we got to build a bike for a customer with a special profession.
A doctor - medical surgeon to be precise - got in touch with us. He had a pretty nice 1978 Kawasaki Z650 and did some basic modifications on his own. We then got the chance to help him out to finish the build. We discussed his vision with him and created a plan for the final bike. Together with our experience, and resources we created a concept for a retro brat style bike with some modern parts added while keeping the original patina of the gas tank.
The bike is an example of tradition, a Seventies homage. But at the same time a modern take on it, while looking like it could have come off the production line like this. In our humble opinion, this bike has everything it should and rides wonderful as well.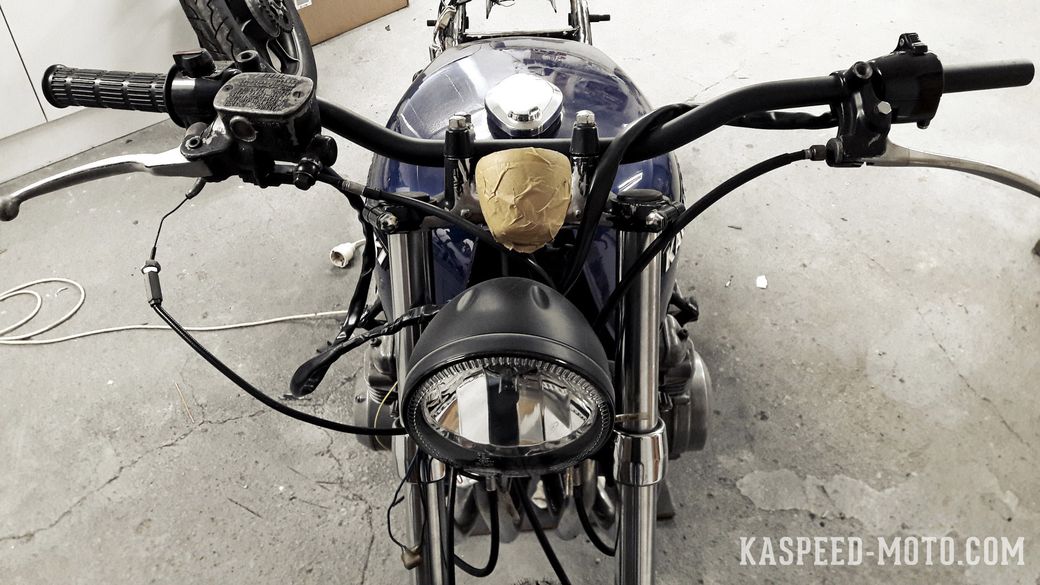 We mounted a new headlight, handlebars, control switches plus modern brake lines with a small rear brake cylinder and reservoir.
After adding the custom fabricated rear loop the frame was cleaned out and most of the inner workings are tucked away in an electronics tray underneath the seat. The ignition switch was relocated in the frame triangle and a lightweight lithium-ion battery was installed. A new brat style seat with custom upholstery was added together with cone air filters and the ultrasonic cleaned carbs.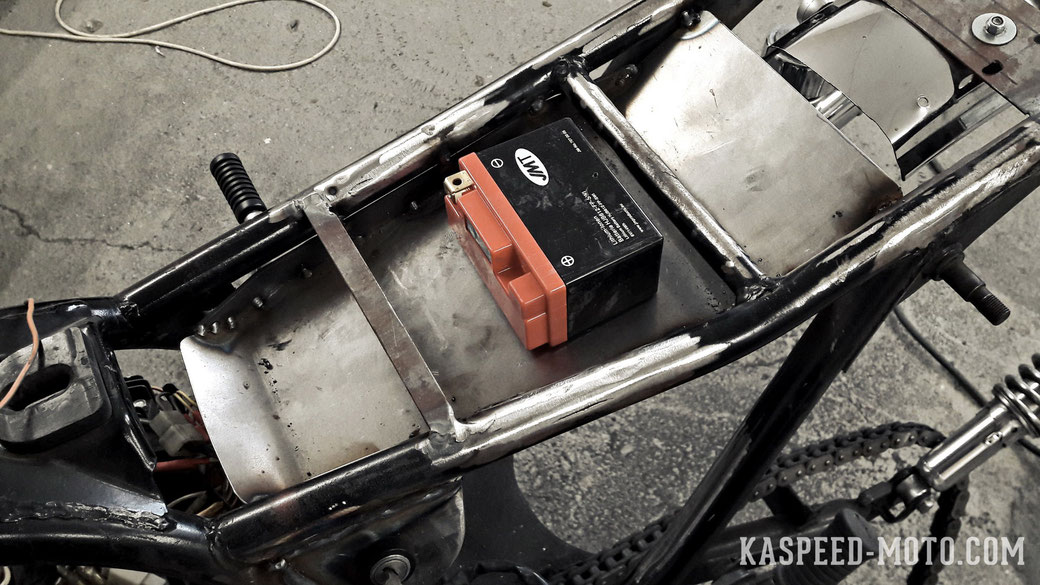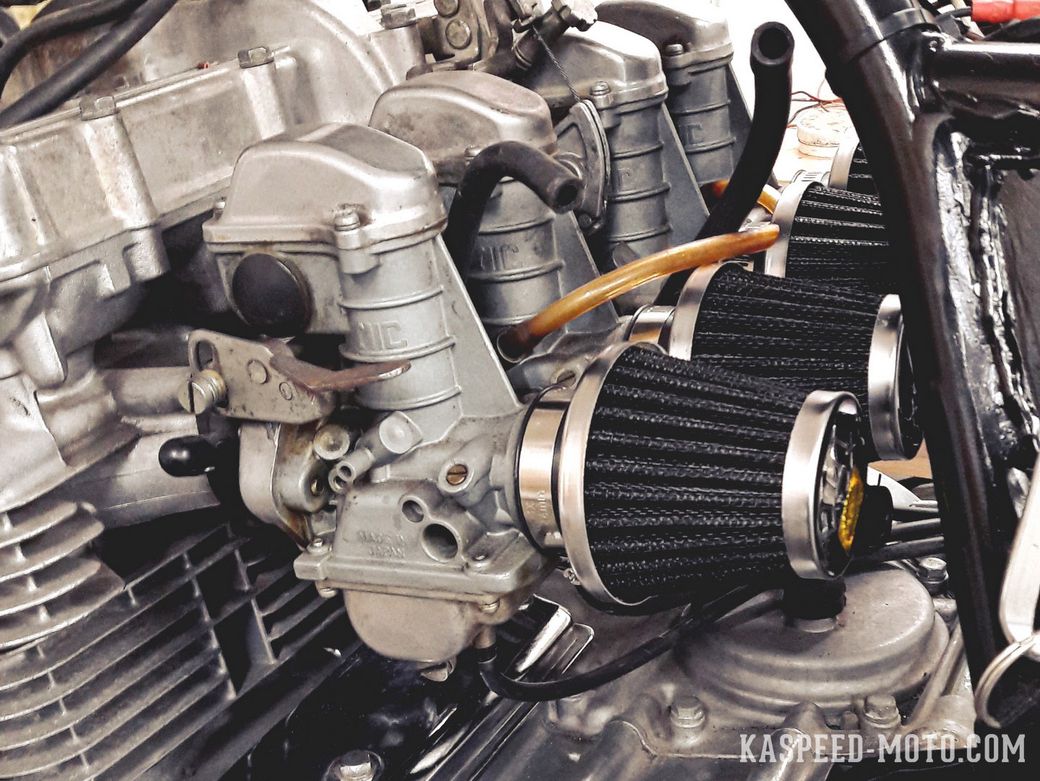 The brown leather seat stands out before the black frame for a retro look. The original gas tank gives the bike the wanted old school look. The new electronic components like lights, motogadget indicators and tachometer add a modern touch to the motorcycle. The boldness is created by  painting of the forks, triple clamps, frame and wheels black. The fork boots and well sized headlight add to this style as well. 
Other modifications: Acewell tachometer located where the ignition switch was sitting and aluminium fenders and custom mounting. New matte black retro headlight and black tail light. Side-mounted licence plate holder.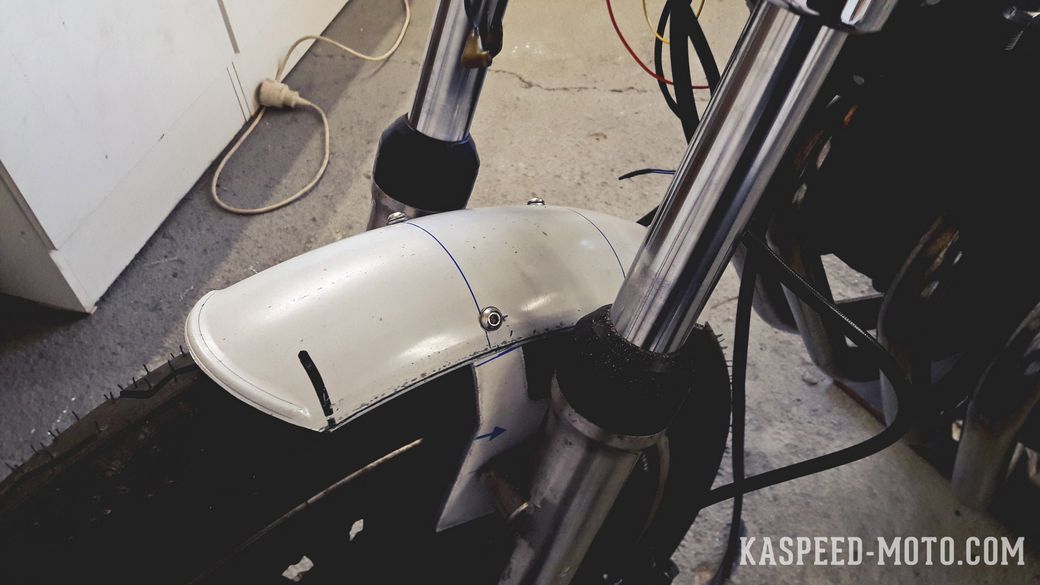 'To us, this is a prime example of an attainable, fun, and gorgeous custom bike that will turn heads and make friends wherever you go, and slash a grin across your face every time you crack the throttle.'   - bikebound.com
Read you next time! Cheers 
Mick
Feel free to share our story, follow us on social media to get every update, subscribe to our newsletter, bookmark this website and contact us any time for further information! Links at the bottom of this page.
---

Published by
Mick
Kaspeed Custom Motorcycles