Part 1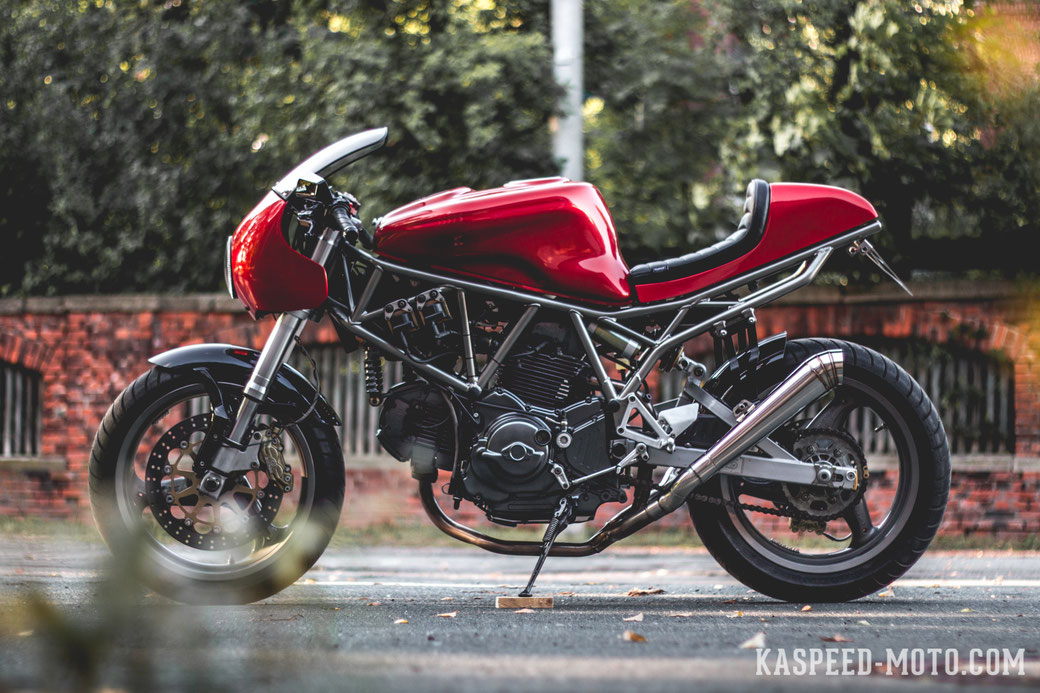 Hi guys,
Today I want to start a build story on the Ducati 750SS. This will be a multiple part series to go in depth and give you a good look at what we did and how it all came together. Get behind the scenes and into the workshop with us! But first - here is a little reminder of what the bike looks like in detail:
Let's start with the idea we had, that we put into a digital render, as we always do at the start of a new project. Followed by some specs on the base bike.
Even before when we acquired the bike, we knew it would be a tough task to turn this motorcycle into a cafe racer given the wide and curvy gas tank and not really straight top frame lines. But we were up for a challenge. We wanted to create a seamless connection between front and rear bodywork from the front fairing all the way to the seat cowl. Starting from the front, we found a distinct front fairing with Moto Guzzi Le Mans style, that was shaped to support the classic and racer like look. We cleaned the gas tank from the pad to add the needed flow. For the rear end a hand-built seat cowl was shaped from scratch with all mold fabrication done in-house.
The goal was to finish the bike by August 2017 and premiere it at the Glemseck 101 festival on the first weekend of September near Stuttgart, Germany. Below you can see the digital render I created on top of the stripped bike.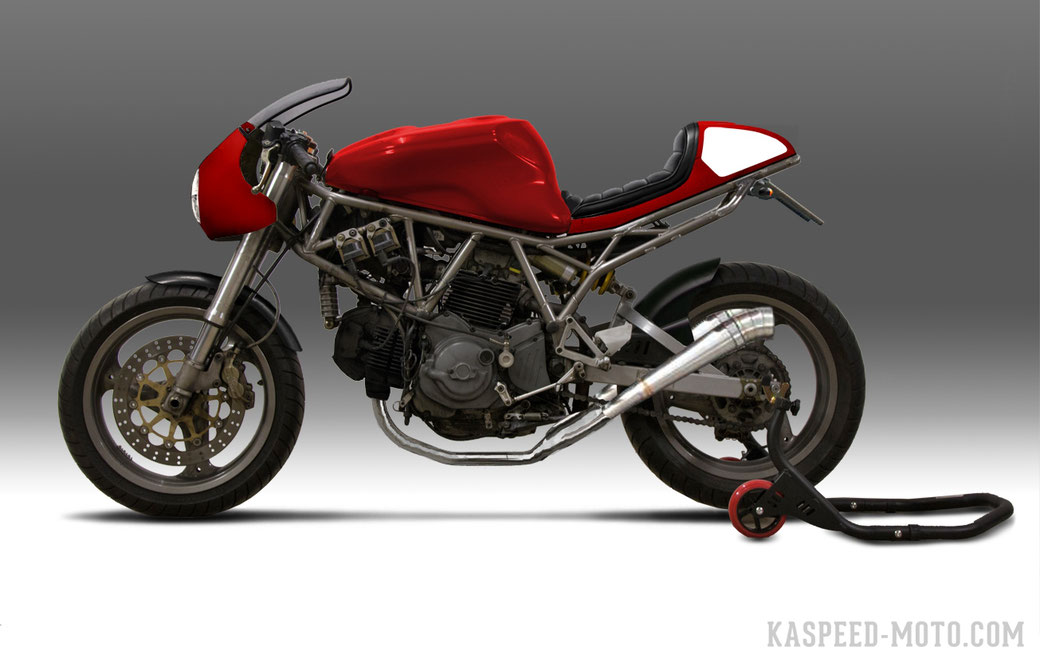 The base bike is a 2001 Ducati 750 SS i.E. which translates into a 750cc fuel-injected SuperSport series motorcycle designed by Pierre Terblanche. With 64 HP and 180 kg it's capable of doing just above 200 kph on the Autobahn. The example we acquired came with a half-fairing and an after market single seat cowl. All dressed in a questionable bright orange.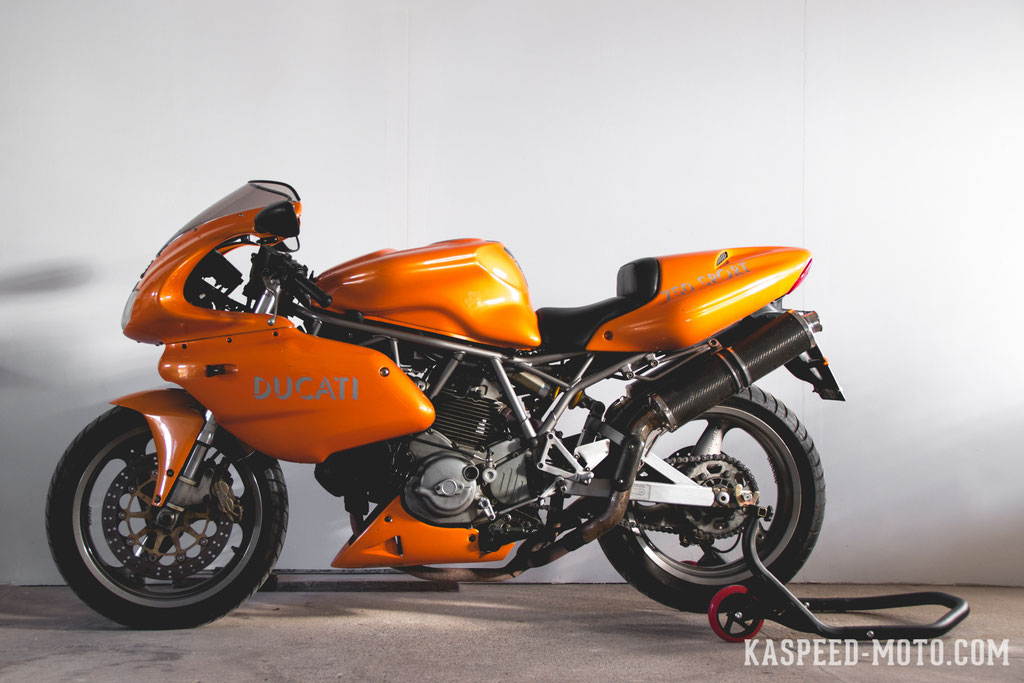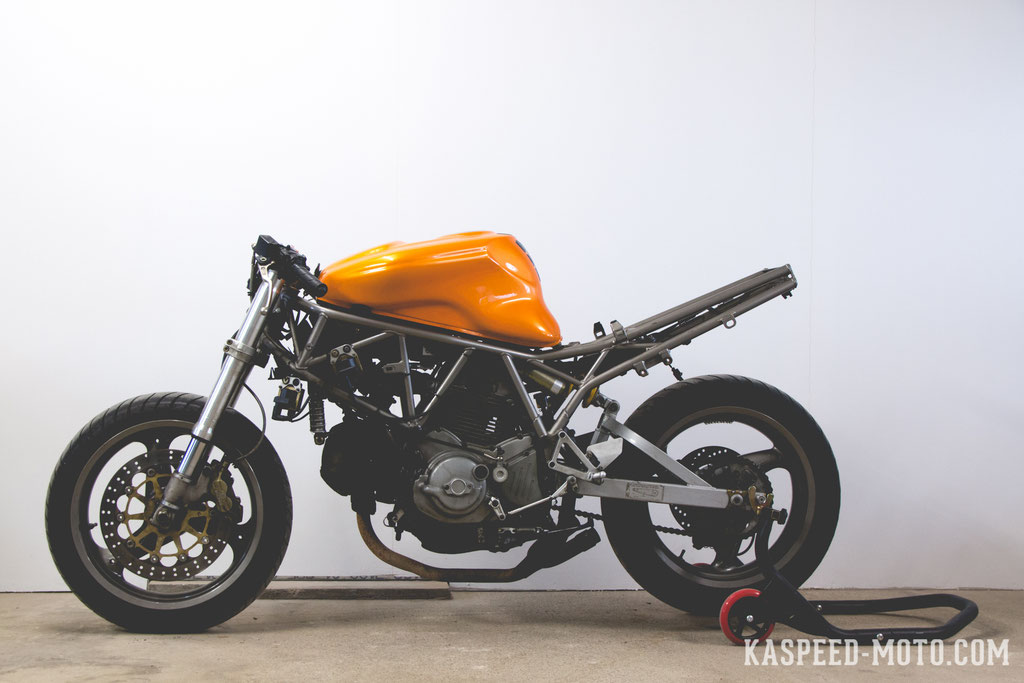 Next up in part two of this series of Ducati 750SS blogs, we'll start the manufacturing by customizing the rear frame.
See you next time! Cheers 
Mick
Feel free to share our story, follow us on social media to get every update, subscribe to our newsletter, bookmark this website and contact us any time for further information! Links at the bottom of this page.
---

Published by
Mick
Kaspeed Custom Motorcycles